In the first week, we highlighted each region's annual gift drive to their non-profit of choice.
Day 1: In Boise, the Andersen team partnered with Sam's Giving Tree, a small, family-run gifting program that ensures that many children that are often overlooked in rural communities receive a gift for Christmas. This year the Boise office took on 25 kids, all of whom were "adopted" 30 minutes after the wish list was shared!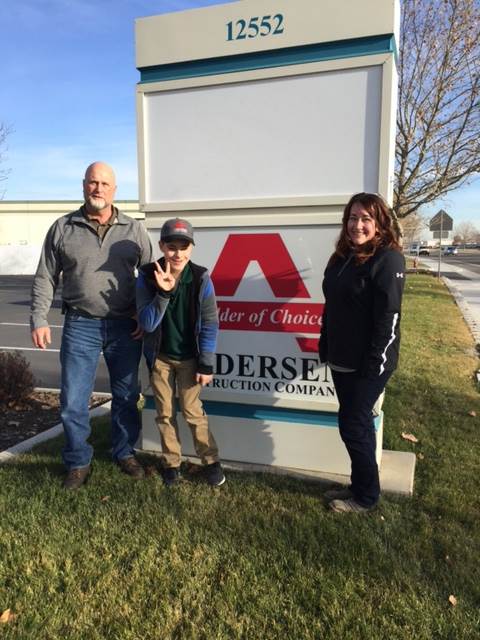 Day 2: The needs were so great, our Portland region partnered with three local organizations with a focus on children in foster care and affordable housing. Howard's Heart is a nonprofit that serves teens in foster care. From the start, they set out to create an organization where teens and youth in foster care were offered a chance to speak for themselves.
Central City Concern provides affordable housing for families who have been impacted by homelessness, poverty, and addiction.
Project 48 is a nonprofit providing brand new clothing, toiletries, and essentials for children who are brought into foster care.
Each year it's special to see the wonderful response from the region! Many employees include their own children in picking out gifts and often times request to shop for children who are the same age as their own kiddos. Generosity abounds during this special time of year!
Day 3: Over the last few years, the Andersen Foundation has supported A Family for Every Child with event sponsorships in our Eugene region. This holiday season, the region "adopted" two girls ages 8 and 9. Like many girls their ages, they are interested in any and all Barbie related toys, baking, and need the basics as well including clothes and shoes.
Day 4: The tradition continued in the Seattle Region with a giving tree that supported both Mary's Place and Treehouse. Each employee is provided a gift tag with the option to choose which organization they would like to make their contribution to.
Mary's Place provides safe, inclusive shelter and services that support women, children, and families on their journey out of homelessness. They believe that no child should sleep outside.
Treehouse For Kids ensures that foster kids have the opportunities and support they need to pursue their dreams and launch successfully into adulthood.
In week two, we wanted to highlight how each region is giving back to its local communities.
Day 5: The Boise office has made Rake Up Boise an annual tradition and nothing can stop them from getting together to help older adults in their community! This year the A-Team (including spouses and children) caravanned across town in trucks of all sizes to rake up leaves for homeowners who needed a helping hand. Our team tackled three yards.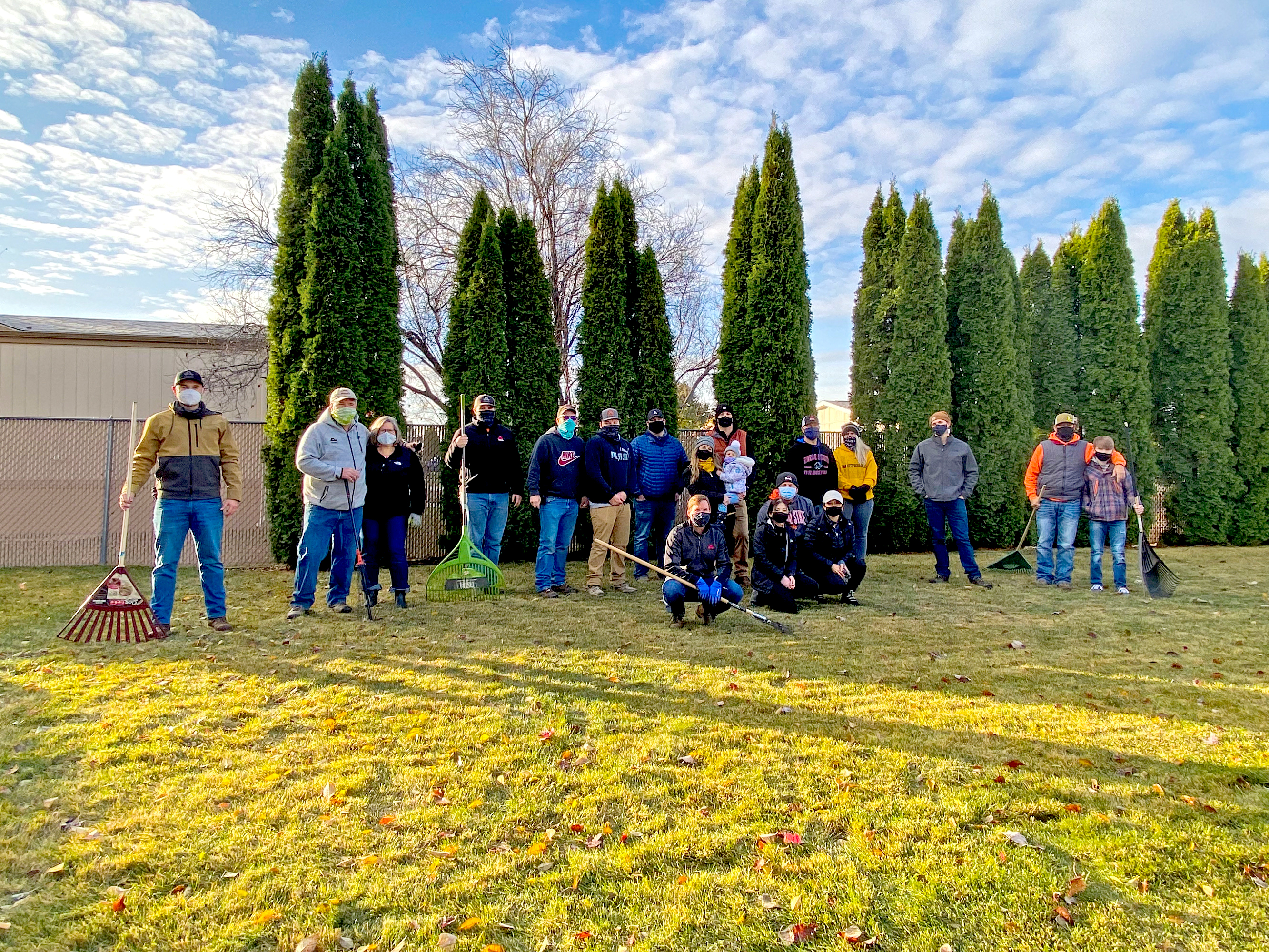 Day 6: COVID-19 has impacted all programs at Portland Rescue Mission, including at Shepherd's Door, the residential recovery program for up to 40 women and 25 children who are healing from homelessness, addiction, and heartache.
To observe physical distancing, many activities at Shepherd's Door are now held outdoors, but unfortunately, they did not have a covered space. To address the rainy PNW weather, the Mission requested assistance to build an outdoor structure with a roof and new brickwork which will help during this time of social distancing and will also be used to expand and maintain healthy outdoor activities for years to come.
Day 7: In Eugene, the giving community prioritized supporting families affected by the horrendous wildfires that impacted so many across the Northwest. Therefore, in partnership with the McKenzie CDC, they elected to sponsor 50 Holiday Gift baskets. The McKenzie CDC distributed 400 baskets during the first week of December to families affected by the fires, both those upriver and the ones who have still been unable to return to their homes and are staying in Red Cross sponsored hotels and other temporary accommodations in Eugene.
Day 8: Creating outdoor spaces where people can gather is important this year! And the Seattle office has built not one, but two gazebos for retirement homes to assist vulnerable older adults with getting together to visit with family or friends in safe, outdoor spaces. Both retirement organizations applied for funding through the Andersen Construction Foundation and special thanks are owed to both project teams for giving of their time and expertise to build the gazebos!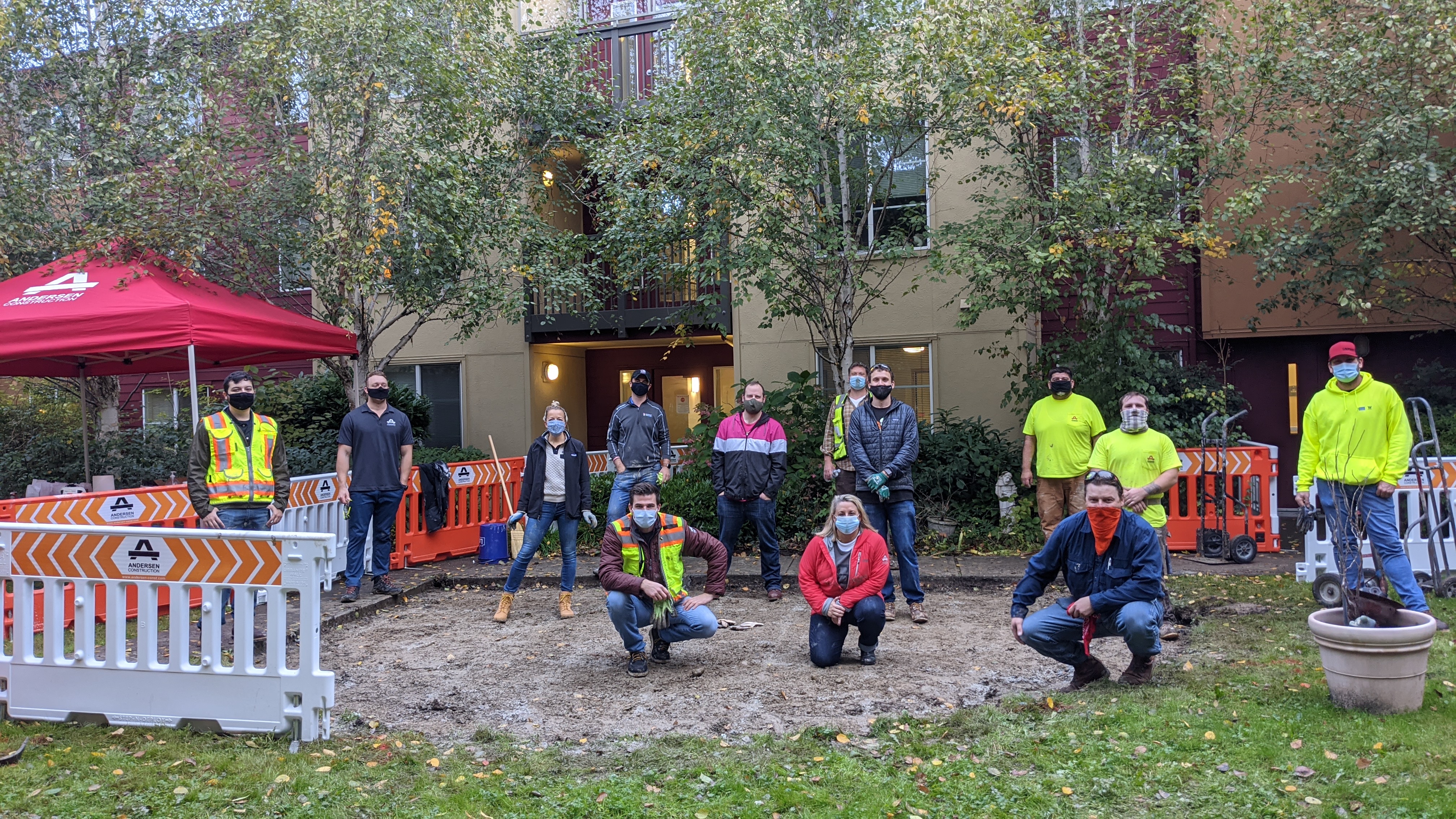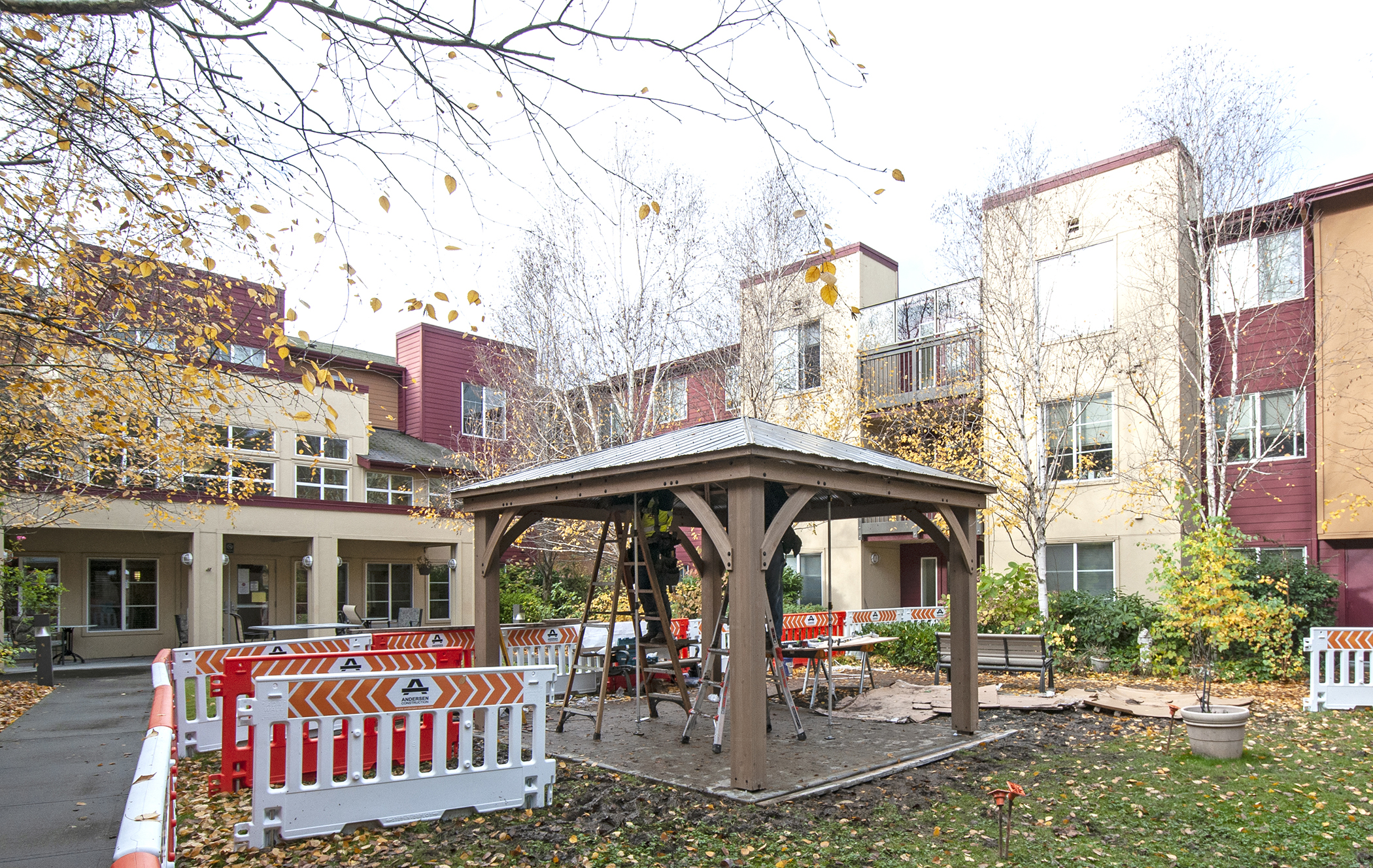 In the final week, each member of the regional giving committee was given $100 from the Andersen Construction Foundation to benefit a cause of their choice. They were asked to make a video of how they spent their money. Enjoy!
Interested in connecting with local nonprofits that we admire? Learn more about our end-of-year partners here: