Our Commitment for Change
Diversity
---
We stand against inequality, in all forms.
The Architecture/Engineering/Construction community faces systemic barriers that produce an overwhelmingly white, male workforce. Deeply rooted racism persists within our country, and specifically our industry. Combined, these challenges contribute to an inherently biased workplace culture. This is unacceptable, and we are taking measured steps toward improvement.
---
Andersen is committed to meaningful change across our industry.
We are actively listening, learning, and implementing strategies to influence positive change - as individuals and as a company. Starting with acknowledging our responsibility, we are responding by actively fighting against racism and discrimination of all kinds. This is a lifelong commitment that extends from our executive leadership team, to our office staff and jobsites, to our vendors, trade partners, and clients. Two of our fundamental Core Values, "We treat everyone as an individual with dignity and respect" and "We do everything as a team," serve to guide our people in how to act every day. Our values will not be compromised. We commit to combat injustices as a united front - striving for and committed to lasting, impactful change.
Trust is built through actions, not words. Silence is not an option. We are taking immediate steps, and developing long-term solutions to enact change across four major areas: Industry Growth, Business Operations, Internal Culture, and Community Support.
We invite you to click each category below to learn more about our current initiatives:
We are committed to:
Building an ambitious new hire diversity program to actively recruit women and minorities, and train them for valuable positions.
Increasing the number of minorities and women serving in leadership and senior management positions.
Extending further financial resources to support college scholarships aimed at BIPoC individuals.
Encouraging more staff participation in education programs that introduce minority youth to the construction profession.
Creating opportunities for women and minorities to enter the construction industry as trade professionals by supporting community organizations that share in this mission.
---
How we're working toward these commitments:
We will increase the number of women and minorities in our workforce each year, beginning with 2020 as our baseline. Ultimately, we're seeking to increase our diversity in management roles
We contribute toward a number of college scholarship programs through the professional organizations we work with. This year, we began our own scholarship program with Portland Community College for students who would like to complete the Pre-Trade Career Pathway Certificate Program. Andersen will provide one-on-one mentorship, cover the cost of tuition, books, and supportive discretionary funds for up to four students per year.
We actively participate in Seattle's Section 3 meetings, which offer job opportunities for public housing residents or others who meet the income limits defined in Section 3.
We will continue to build upon our long-standing support, relationships, and involvement with organizations such as:
Oregon: (OAME); (NAMC); (PBDG); ; ; the ; ; (POIC); and (RAHS) .

Washington: (NAWIC) Puget Sound Chapter; ; ; Seattle Vocational Institute and the (PACT); and Vocational Training Center (TERO).

Idaho: (NAWIC); (WICED); (IWAEC); and Christine Donnell School of Arts S.T.E.A.M.
We are committed to:
Examining our work through a lens of Diversity, Equity, and Inclusion.
Growing our network of Minority and Women-owned business partners through intentional engagement with local organizations.
Creating lasting relationships by personally mentoring MWESB trade partners from the prequalification and bidding process through the successful completion of projects.
How we're working toward these commitments:
We've added resources and tools to help MWESB partners by reducing or eliminating real or perceived barriers to entry.
We're engaging a long-term education campaign for all employees. We believe through better education, our partnerships will be served with deeper understanding of the societal challenges we're all facing, and in turn, produce better outcomes for our MWESB partner businesses.
We are committed to:
Seeking education within our company about the history of racism and sexism.
Engaging in quarterly community conversations about racism and allyship.
Installing the necessary infrastructure to properly support our DEI related goals.
Providing resources for all employees to anonymously report acts of racism, harassment, or any other behavior that does not align with Andersen's Core Values.
How we're working toward these commitments:
We have begun holding a speaker series, the first session of which was presented by Rukaiyah Adams, and focused on Portland's Albina Vision and the history of gentrification in Portland.
We are working our way through this list of Anti-Racism readings. and have started a discussion group to foster reflection and meaningful conversations.
We are implementing a new 3rd party reporting system so that employees and partner employees feel safe to report concerns anonymously, and to provide us with new knowledge about behaviors that may have gone unreported previously.
We have added a new role – Director of DEI – and have strengthened our overall approach to growing knowledge and action in this area throughout the company.
We are committed to:
Furthering the work of the Andersen Foundation, which provides more than $500,000 annually and significant ongoing volunteer opportunities for employees in service of community need.
Supporting minority-owned businesses with our purchases of goods and services.
Broadening our partnerships with additional non-profit organizations that promote anti-racism, diversity, equality, inclusion, education, and/or groups that support minorities.
How we're working toward these commitments:
Our DEI Employee Resource Groups are actively engaged with our community give back efforts, partnering with the Andersen Foundation to ensure organizations sharing our vision to increase Diversity, Equity, and Inclusion are prioritized.
Andersen team members are involved in local organizations that provide opportunities to connect with minority and women-owned businesses. If you're interested in learning more about one of these organizations, we've included our Andersen contact below:

Oregon Association of Minority Entrepreneurs (OAME), , Portland
National Association of Minority Contractors (NAMC), , Portland
Professional Business Development Group (PBDG), , Portland
National Association of Women in Construction (NAWIC), , current Boise Chapter President
ANEW, , Seattle
Building Women, , Seattle
Idaho Women in Architecture, Engineering, and Construction (IWAEC), , Boise
​
Contact
---
These are incremental steps on a long path toward making a better world for all of us. We will continue to have the uncomfortable conversations, re-examine ourselves to overcome bias, and actually do the work necessary for meaningful change. We are accountable to ourselves, our team members, and our communities, and will share our progress regularly along the way.
See something? Say Something.
At Andersen Construction, we believe that Psychological Safety is as important as Physical Safety. If you have witnessed or experienced behaviors that are not in alignment with Andersen's Core Values—such as behaviors that are harassing, bullying, hazing, demeaning or otherwise harmful—we would like to know about it so we can address it. These can be reported using our anonymous third-party Respectful Workplace Hotline.
For questions, suggestions, and continued conversations, please contact our Diversity Team directly.
ANDERSEN DIRECTOR OF DEI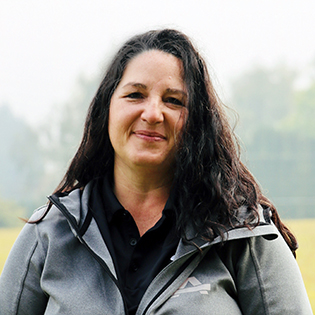 KIMBERLY GAMBLE
wevaluediversity@andersen-const.com
T: 503.283.6712