Andersen's Seattle office partnered with our valued client, EQ Office, in mentoring students from YouthBuild, an organization that strives to create a world where all young people are seen for their potential, and power to transform themselves and their communities.
Our team at US Bank Centre was engaged at the beginning of an 8-student cohort with virtual introductions to our team, YouthBuild, and EQ Office. As the cohort progressed, Andersen's participation grew beyond the US Bank Centre team to include team members from other projects in the region.
The program began with four virtual mentoring sessions covering soft skills for success: including self-awareness, organization, and collaboration.
After the four mentoring sessions, mock interviews were conducted with several of the students to hone their interviewing skills. Each student was given a job description and the interviewer would ask questions based on the position that was applied for. The interviewers were given score sheets to offer feedback to the students.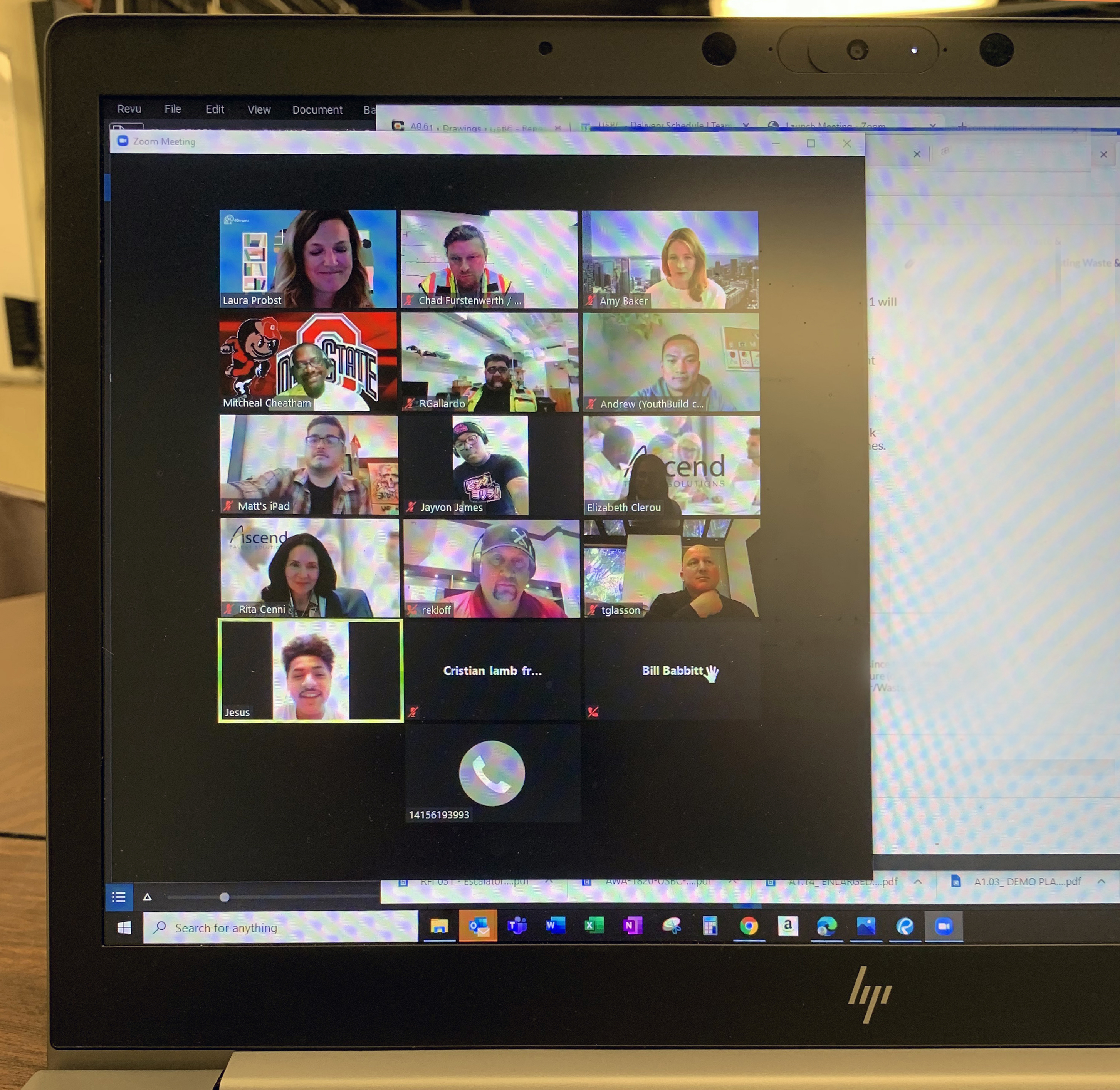 The USBC team welcomed students to two job shadowing events on-site.
When the students arrived, they went through a project orientation, just like any new craftsperson. After the orientation was completed, students were divided into groups to spend time with each of the different crafts that are currently working on-site. This was a great opportunity for the students to ask questions and learn more about the trade industries.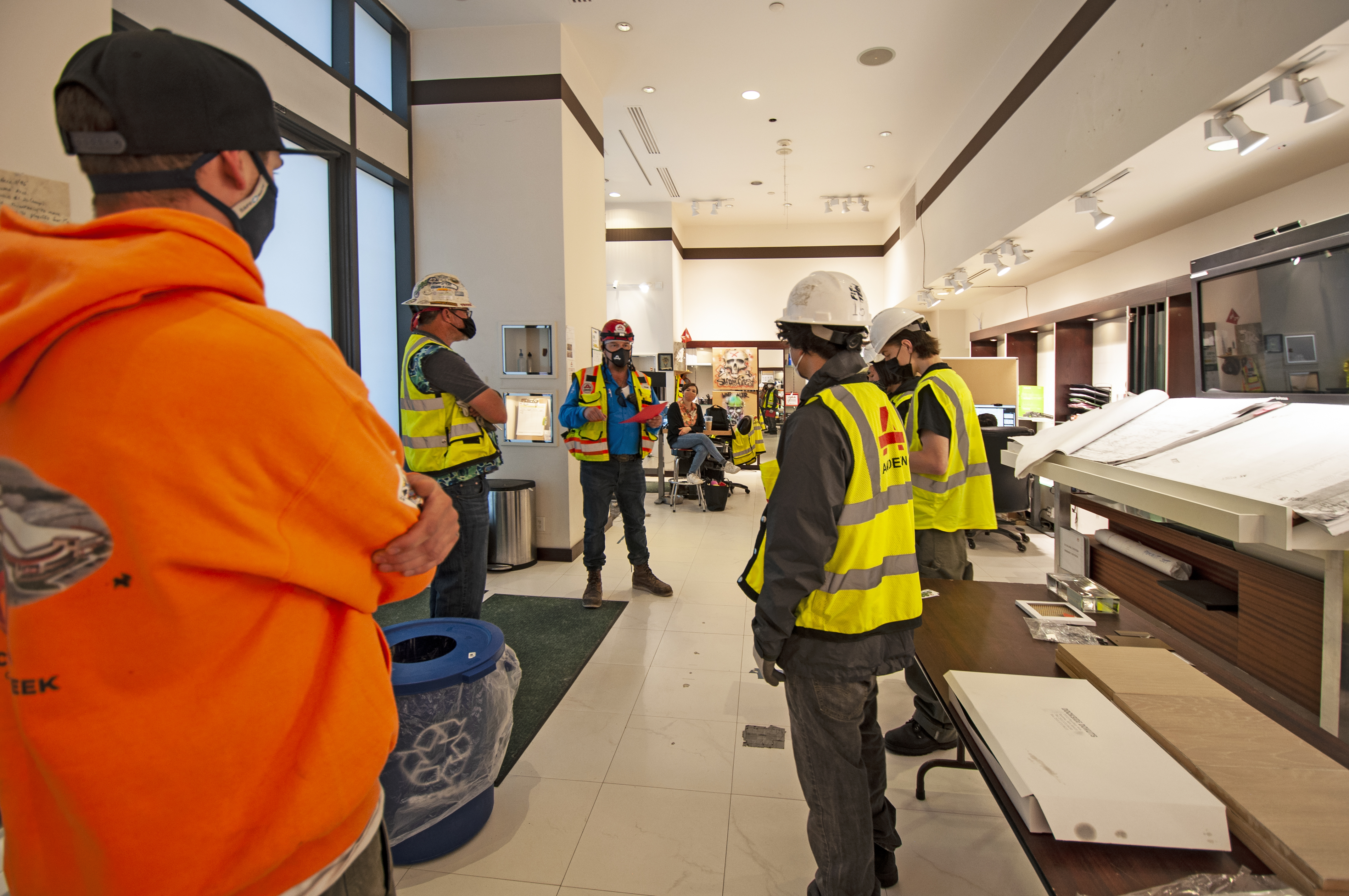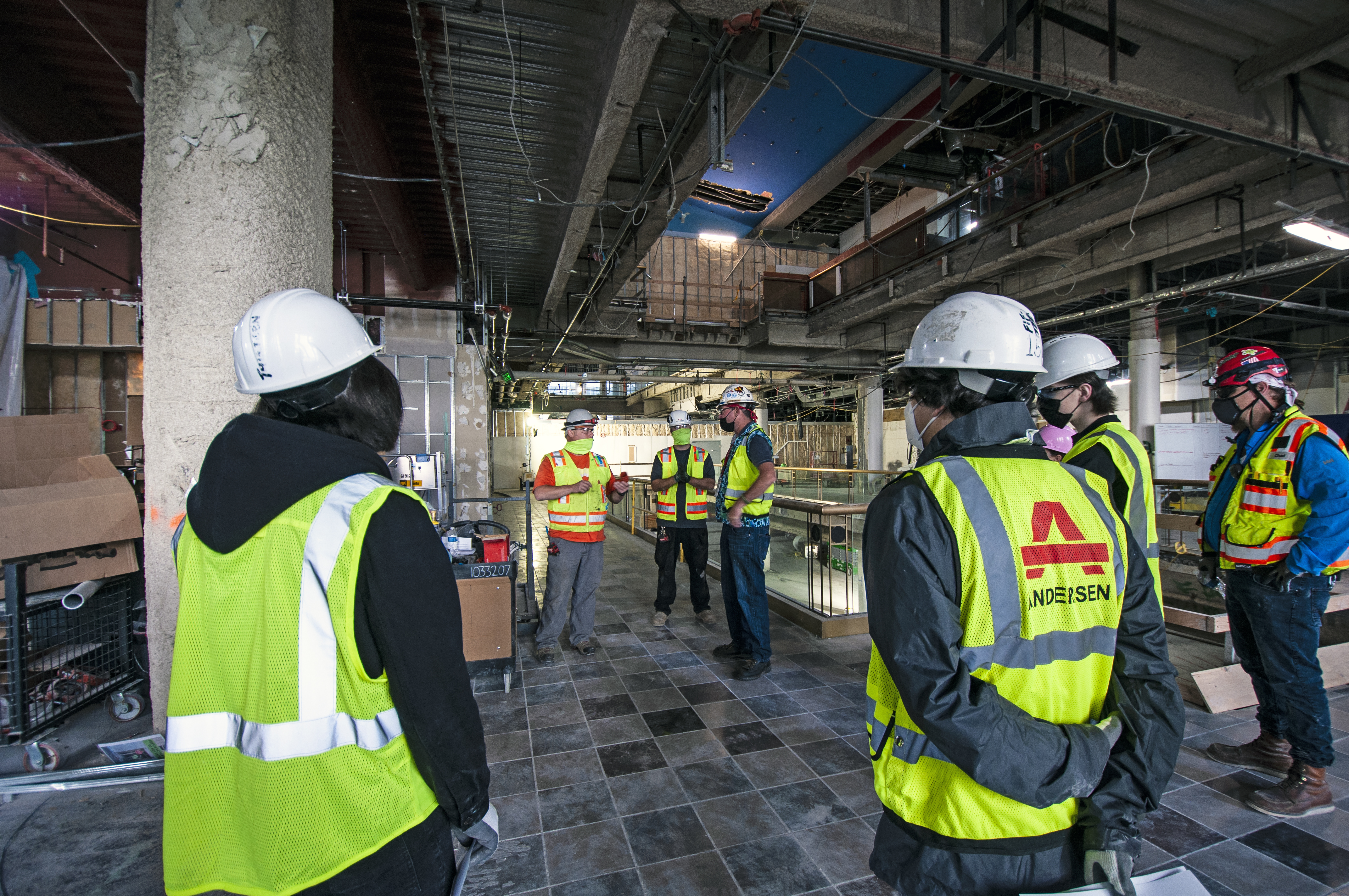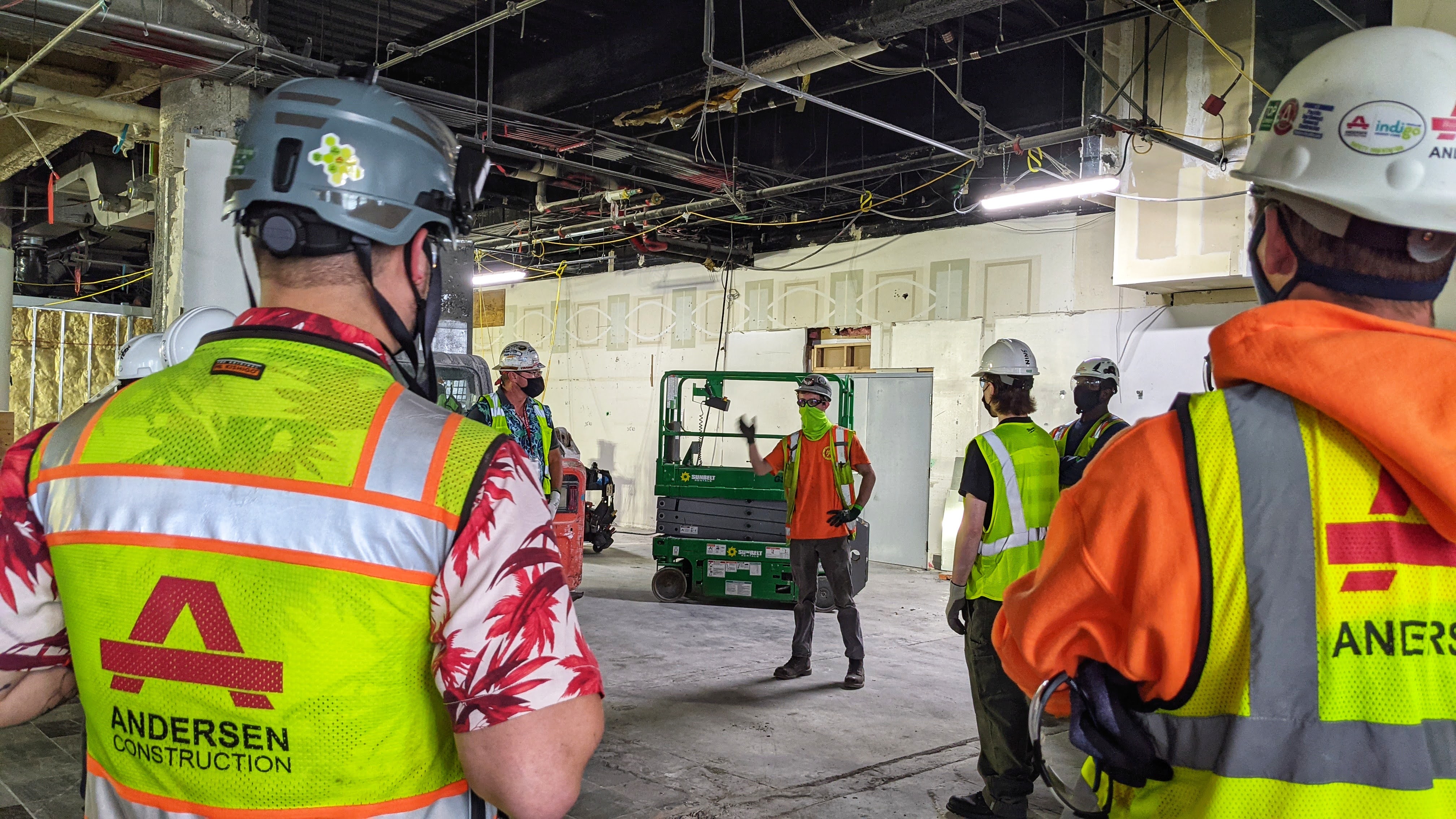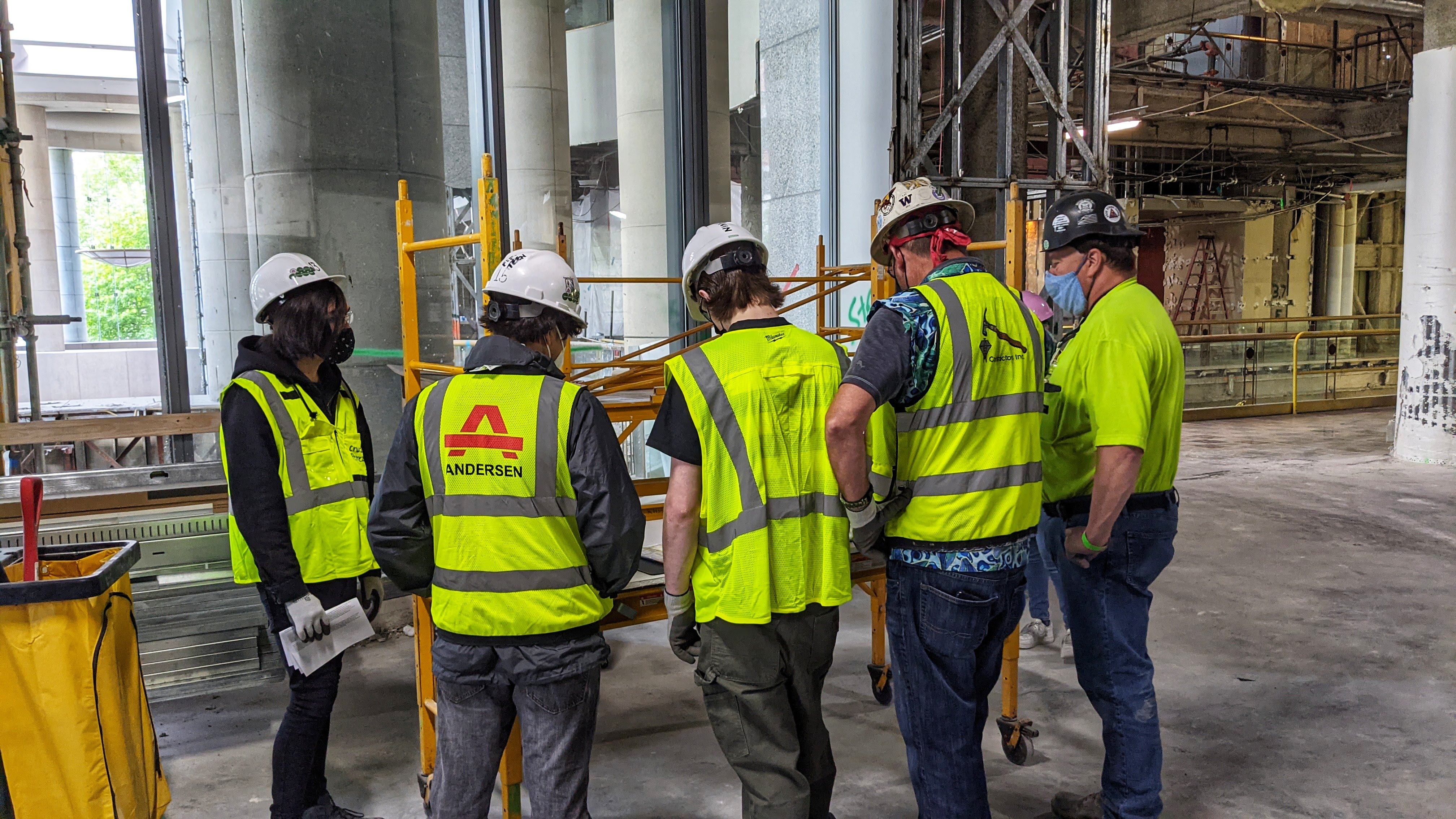 In-Person Interviews with Andersen Teams
Members from different project teams participated in interviews with four of the students in Seattle's main office. Each interview was limited to 15 minutes total; 10-12 minutes for the actual interview and 3-5 minutes for immediate feedback before moving to the next interview team.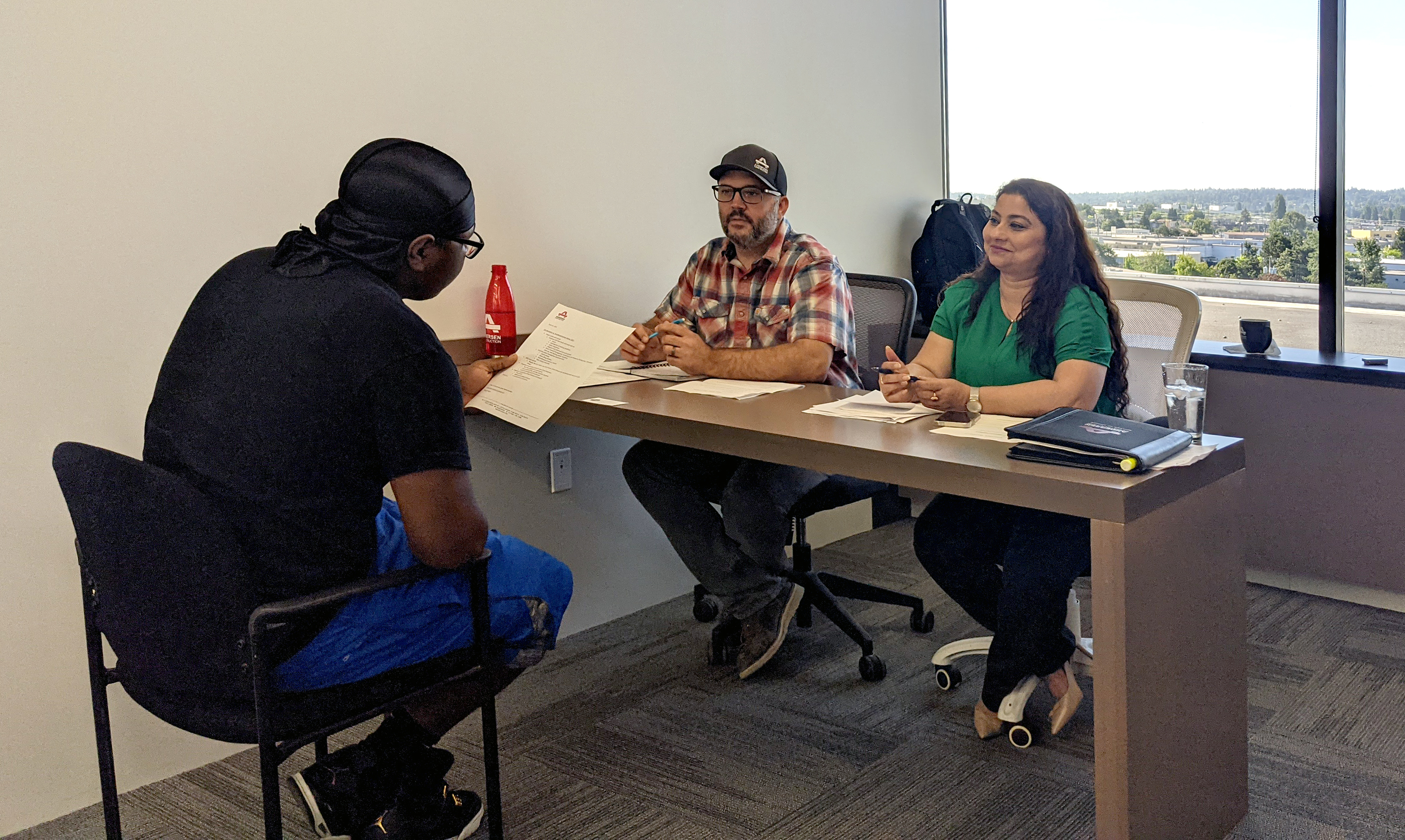 When the interviews were concluded, the Andersen team discussed potential candidates for an internship with current projects.
We are thrilled to say that each of the candidates made such a great impression, internship offers were made to all four students!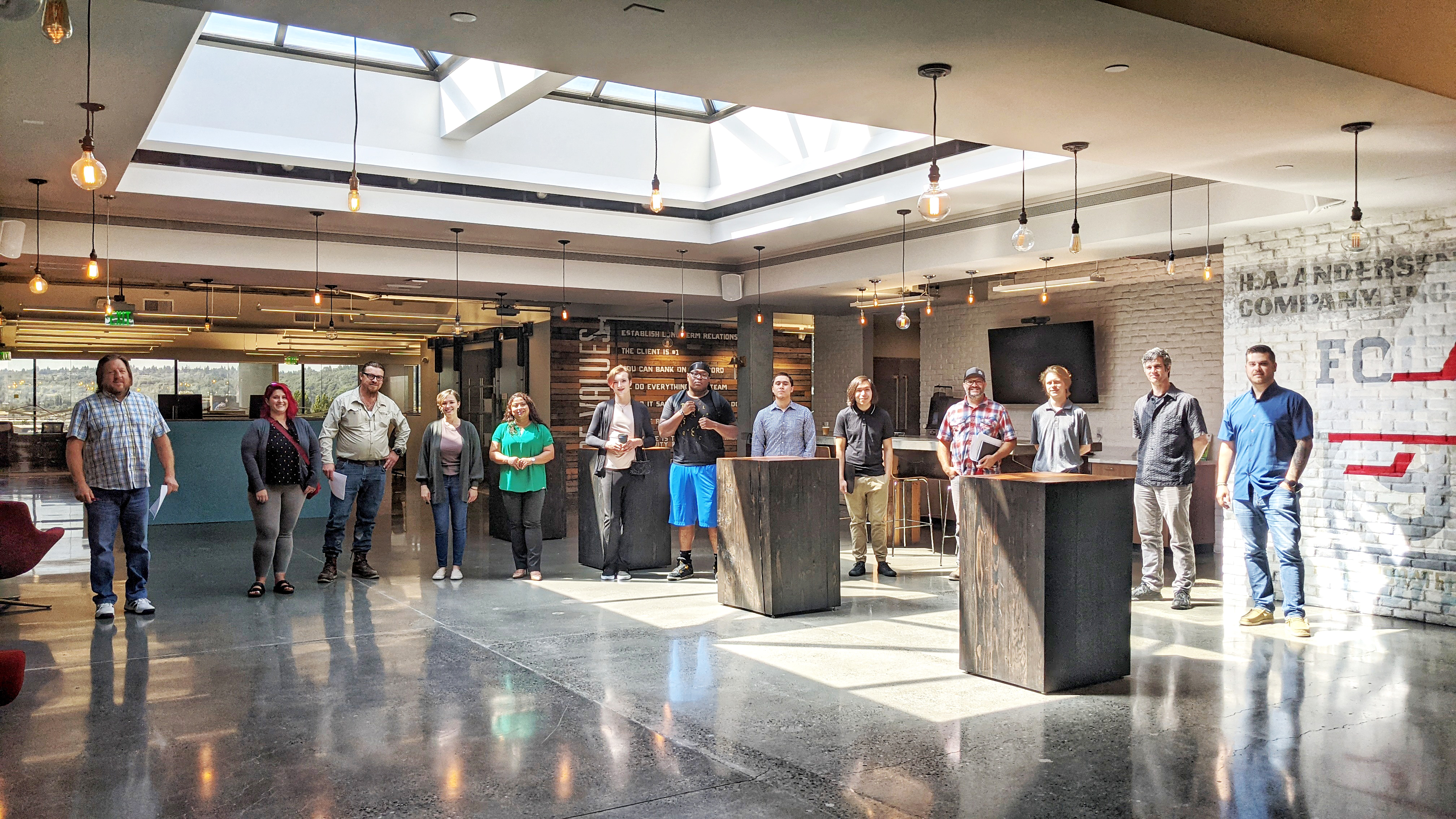 The very next day, members of the Andersen team attended YouthBuild's first-ever virtual graduation.
Congratulations Graduates!
Special thanks to our trusted trade partners at LandCare, MacDonald-Miller, Cochran and KHS&S.