As part of Safety Week 2020, Andersen & ASI held a company-wide photo contest, asking team members to submit two pictures that shows "What We Do and Why We Do It".
1) A picture of 'What we do' something that they feel shows them in their element &
2) 'Why we do it' – a picture of what motivates them, their 'why' for working safely.
We were overwhelmed with some great submissions with all regions participating and most every role represented. This helped serve as a good reminder that you don't need to be swinging a hammer to work safely, and not only those in high-visibility clothing are members of our Safety Team.
In addition to getting to show off some great pictures, all participants were entered into a prize drawing, most winners were selected at random, but a 'Most Creative' category was selected by a panel of judges. All entrants are receiving gift cards for participating, if not selected for a larger prize!
Thank you all for participating in Safety Week, and more importantly, working safely all year long! We're looking forward to a larger, less smokey and 'Socially-Distant' celebration in 2021!
Grand Prize Winner: Bobby Oman
Prize : 1 Night Stay & Dinner @ Tulalip Resort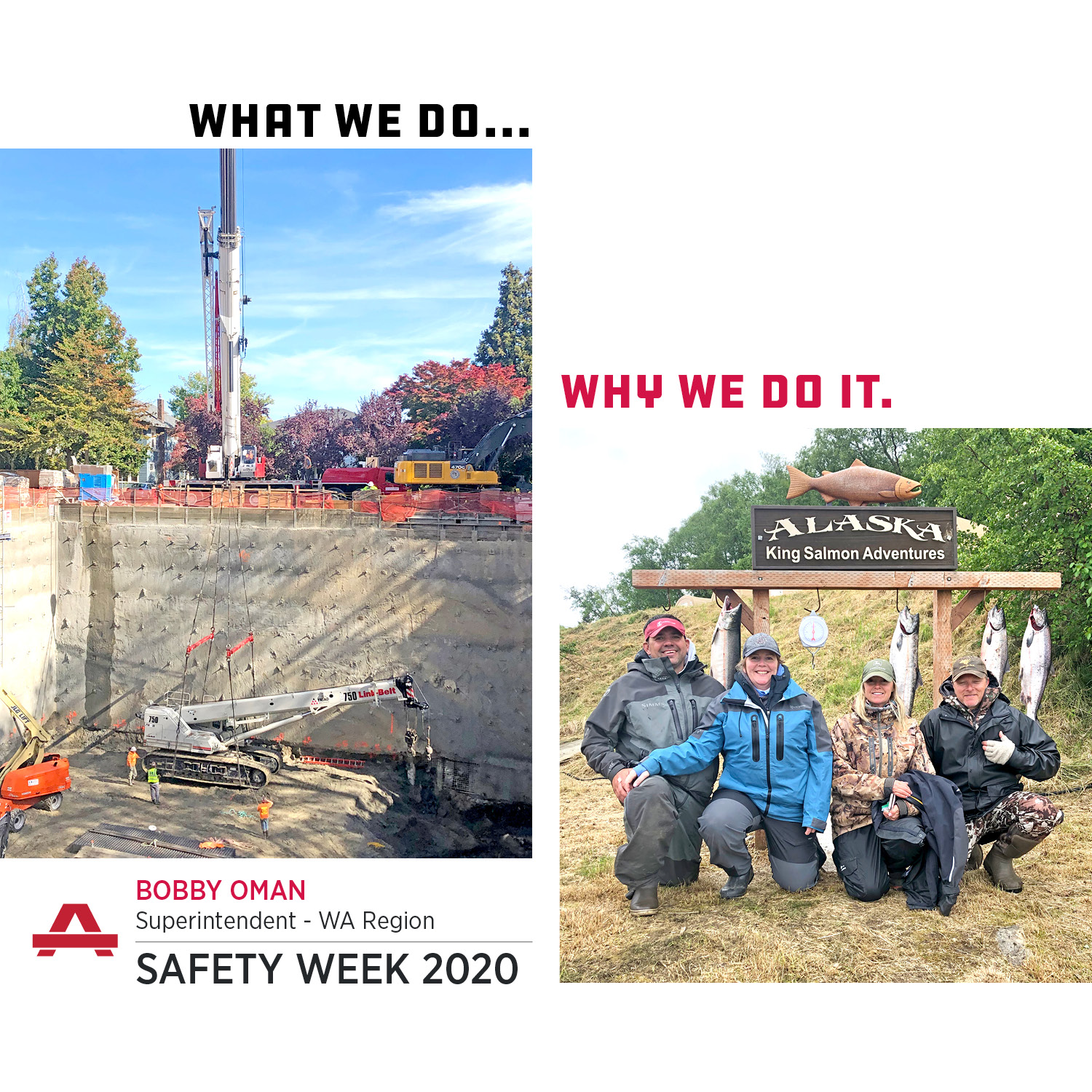 Rory Martindale
Prize : Gift Card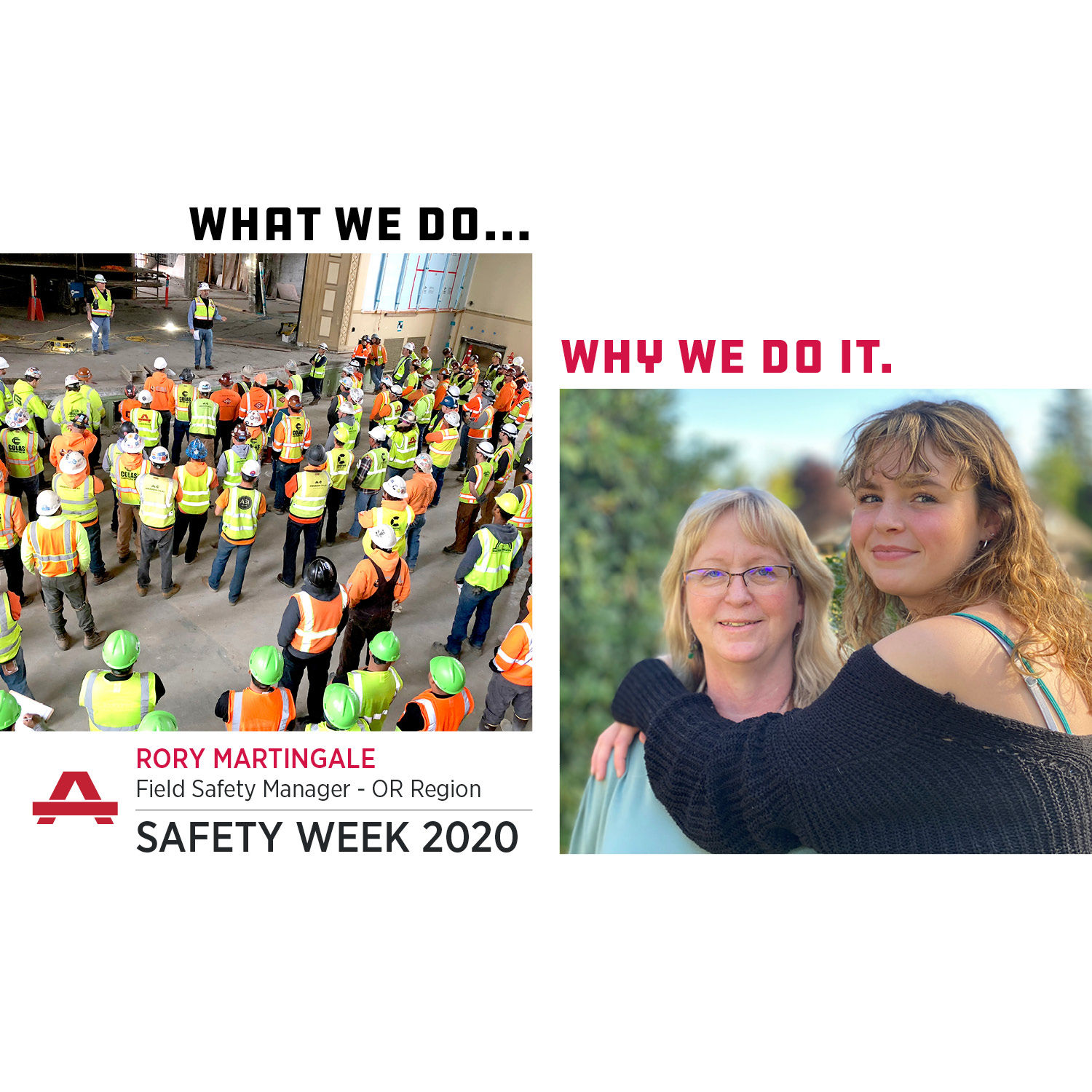 Jenny Peace
Prize : Gift Card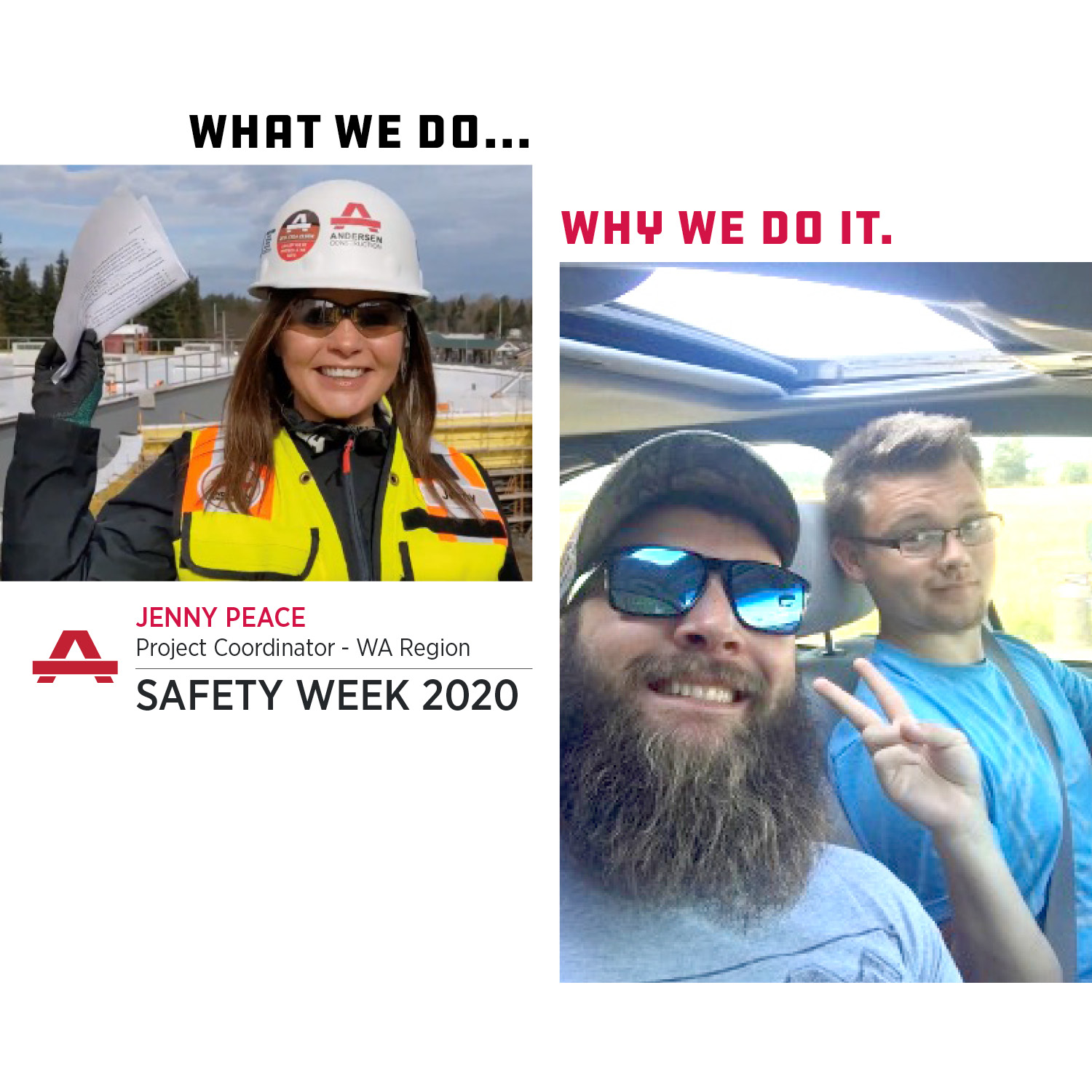 Juliana Ruble
Prize : Gift Card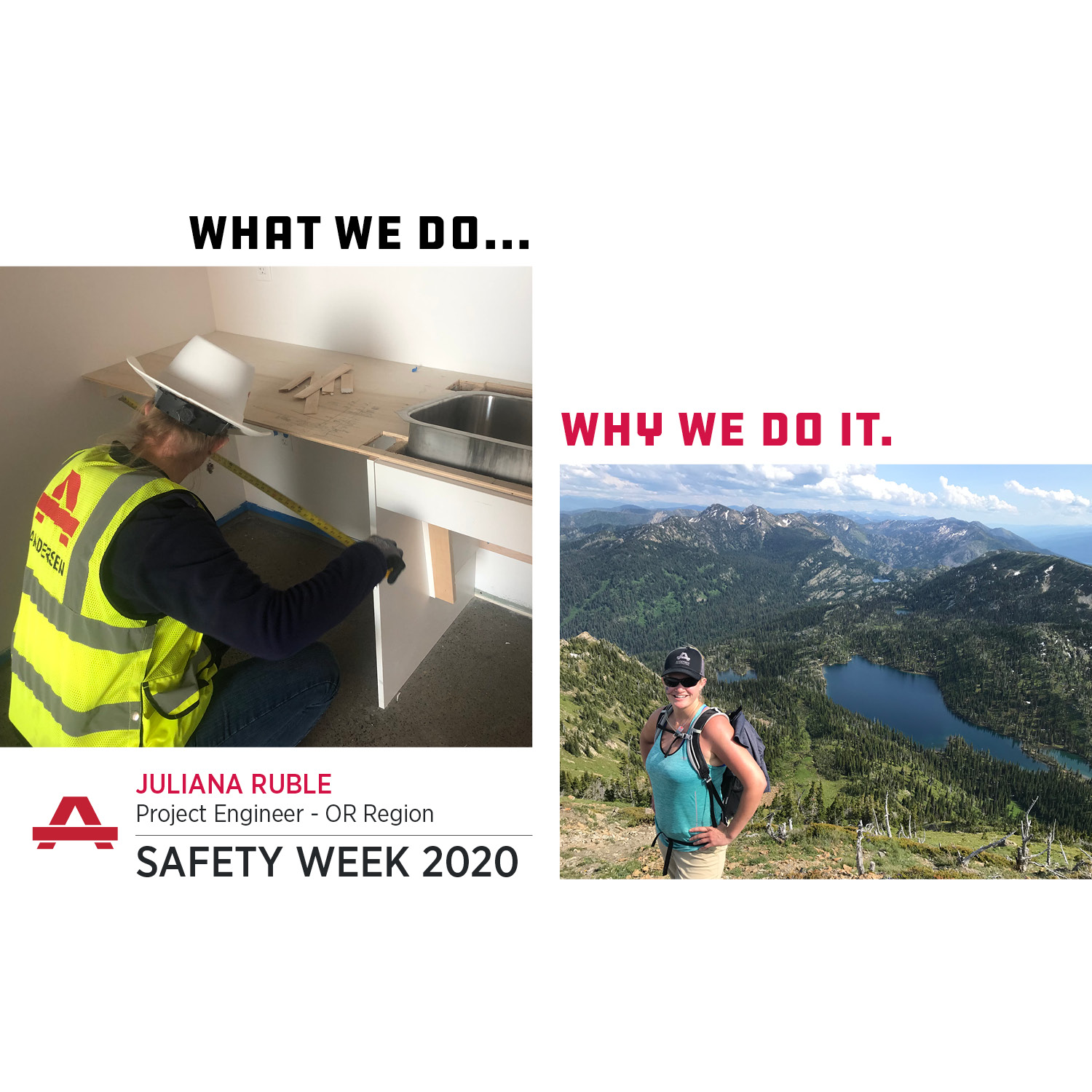 Most Creative (A.K.A. 'What would you say, you do here?' Award) Ben McCartt and the entire Class from Rydell High
Prize : 1 Night Stay @ Great Wolf Lodge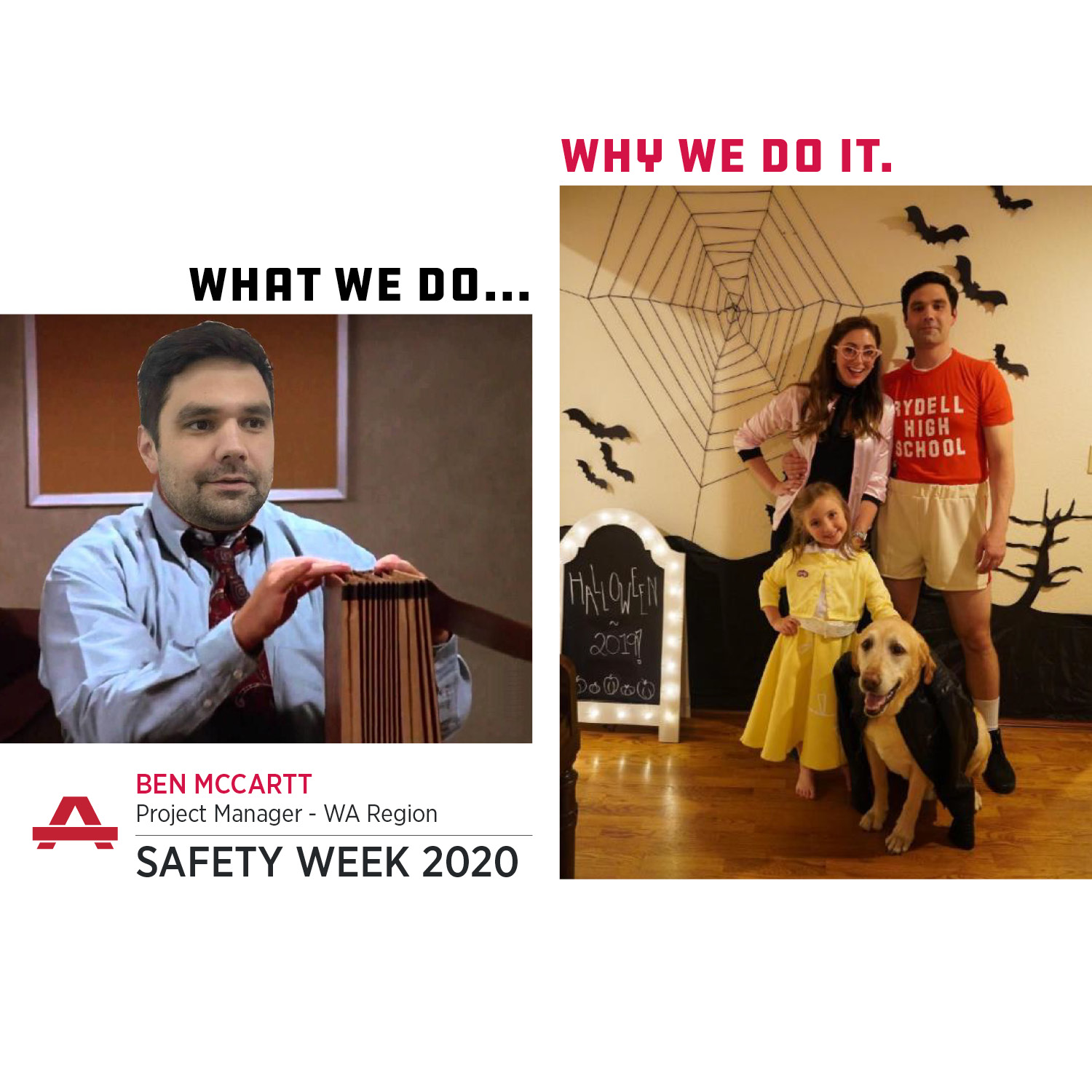 We enjoyed seeing our teams in action and their motivations for safety. Take a look at some of the awesome submissions!