What a great turnout for the celebration of Yesler Terrace's newest art piece!
We loved hearing how the artwork was inspired by local residents in the community.
Please read more below about "Yesler Blossoms".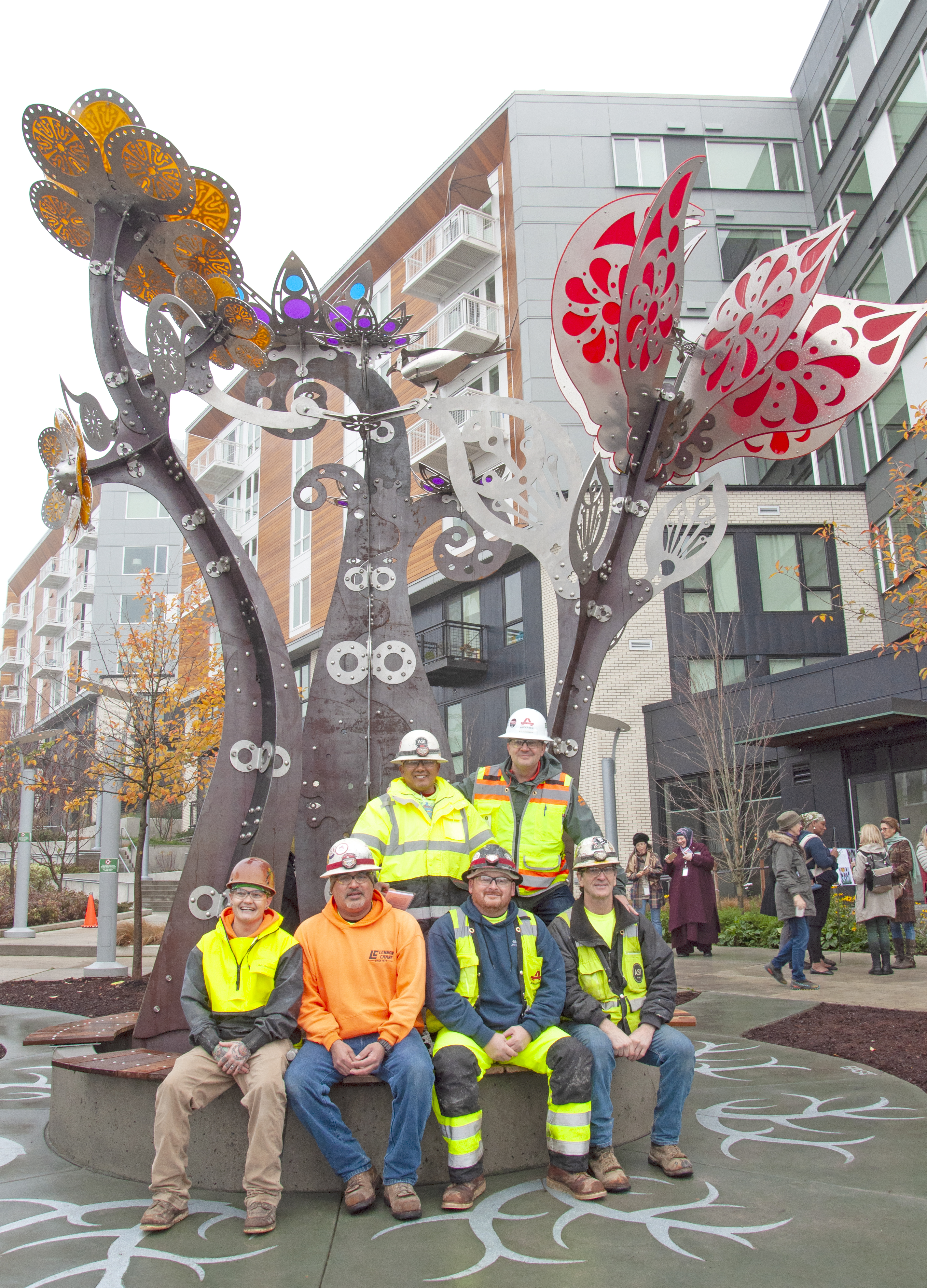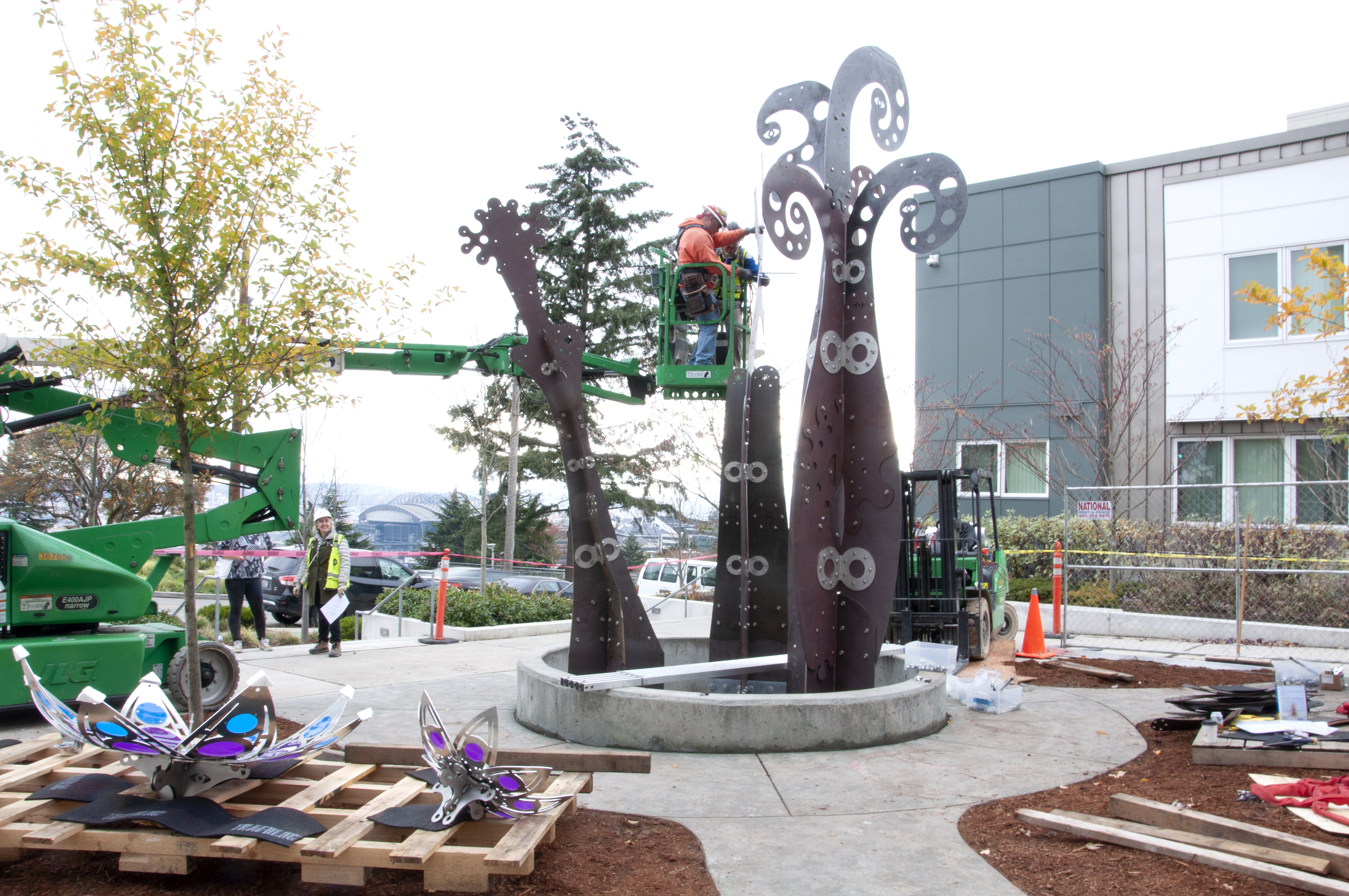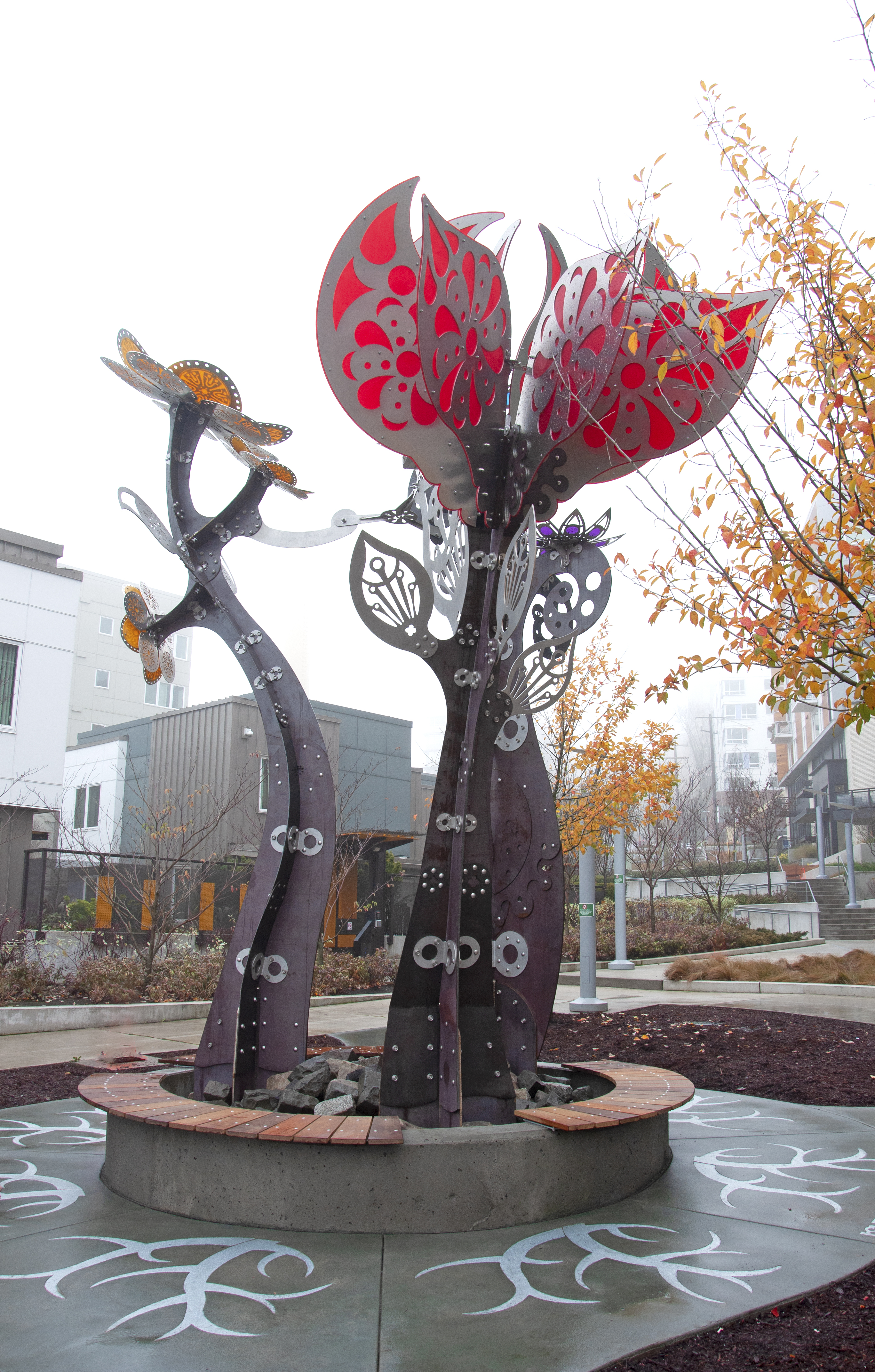 About the work:
Yesler Blossoms, 2018
Located on Yesler between 8th Avenue and Broadway
Alessandra Panieri and Dan Barsher
Developed by the artists with input from local residents, Yesler Blossoms celebrates the growth and experiences of the neighborhood. Cardinal directions (North, South, East, West) and the use of original paving stones from old Yesler Terrace point to the community's rich and diverse cultural histories, while the flowers and the root forms are inspired by the residents' love of gardening. Seating provides a space to come together and enjoy the view.
Commissioned by the Seattle Housing Authority with generous support from the Kresge Foundation. Additional support provided by Andersen Construction with CalPortland, Colbeck & Company, CR Construction, Stewart Lumber, and SS Landscaping Services.